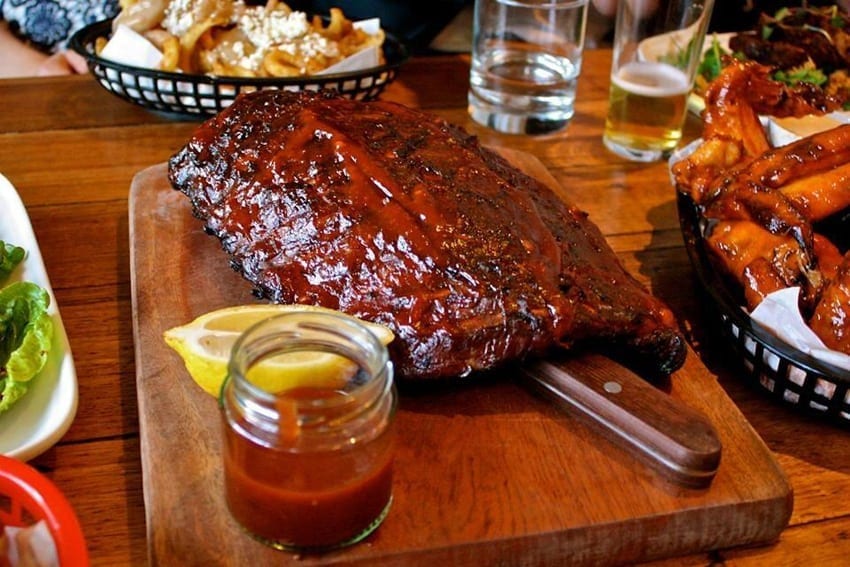 Barbecue Pork Ribs with Chipotle BBQ Mop & Spiced Summer Slaw
Our award winning Chipotle BBQ sauce was developed as a mop specifically for Pork & Beef ribs & is used in restaurants throughout Australia & New Zealand. Work started on this recipe over 8 years ago and over time has been modified & improved into what we bottle today.
We source our Ribs from Peter Bouchier Butchers in Melbourne & each rack weighs about 1.2kg.
First step is to peel the membrane from the underside of ribs, this can be done by using a fork to work away the membrane from the top end ribs until there is enough room to get your fingers in & peel away the whole membrane.
Next we rub the ribs in MHS creole rub & leave to marinate overnight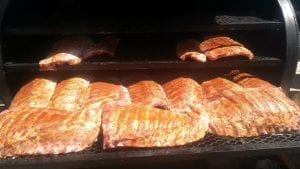 Creole Rub – Base recipe, mix 1 part rub to 3 parts soft Brown sugar
1 cup Smoked paprika
¾ cup Sea salt
1 cup Garlic powder
½ cup Thyme
½ cup Cracked pepper
½ cup Onion powder
¼ cup Cayenne powder
½ cup Oregano
Next up is smoking. There are many different smoking techniques & styles, our preferred method is using an offset Silver creek smoker with a mixture of Red Gum, Apple & Cherry wood. A mixture of hard & fruit wood gives a good balance of heat & Flavour smoked over Murrumbidgee river red gum lump charcoal from Aussie BBQ Smoke.
We smoke for about 4-6 hours & then baste with Chipotle BBQ on the chargrill to finish.
Serve up with some extra mop & Spiced summer slaw.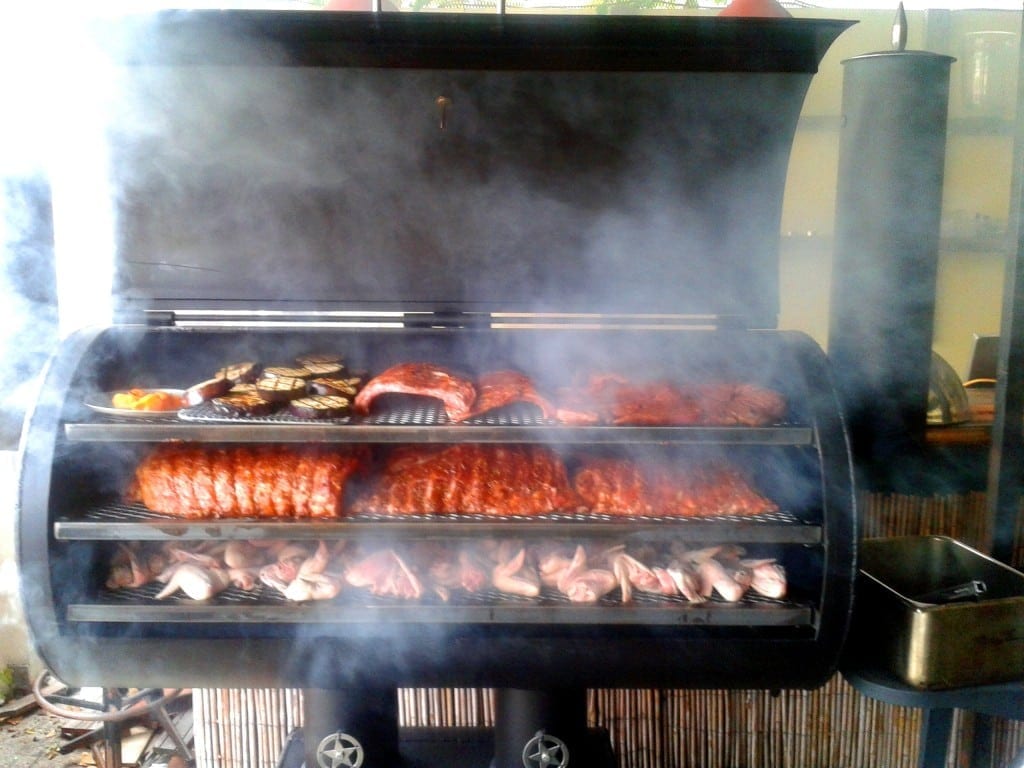 Spiced summer Slaw
Red Cabbage

Shaved Fennel
Carrot
Celeriac
Jalapeno
Mint
Parsley
Lemon Juice
Chipotle Mayo
Smoking time & Temps will vary significantly depending on numerous factors including smoking equipment, size of meat cut, charcoal & wood use, & cooking technique. The only way to find out is get stuck in, experiment & find out what works best for you.
ENJOY!
1st place Mr Chilli awards 2015 Australia & NZ  Chipotle BBQ
Watch video review here