Description
  Bhut Jolokia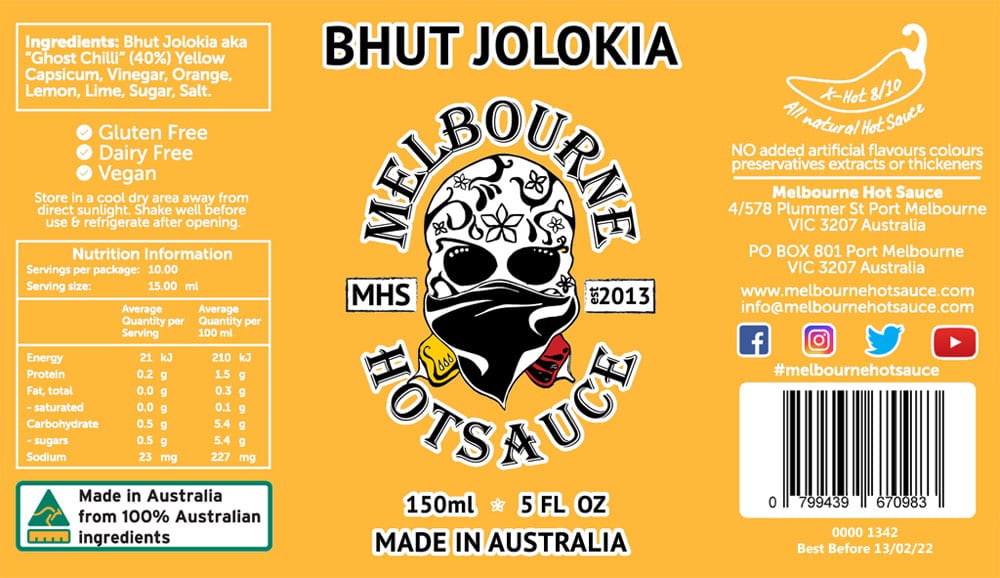 Provenance of Ingredients
Bhut Jolokia: Morisset, NSW
Capsicum: Waragul, Victoria
White Vinegar: Heathwood, Queensland
Lemon: Mildura, Victoria
Lime: Queensland
Sugar: Bundaberg, Queensland
Lemon: Queensland
Salt: Eyre Peninsula, South Australia

Gluten free
Dairy free
Low Fat content
Below is a basic guideline on how to understand food labels. All food products in Australia are governed by Food Standards Australia New Zealand
For a more comprehensive explanation of all food related information please check FSANZ website.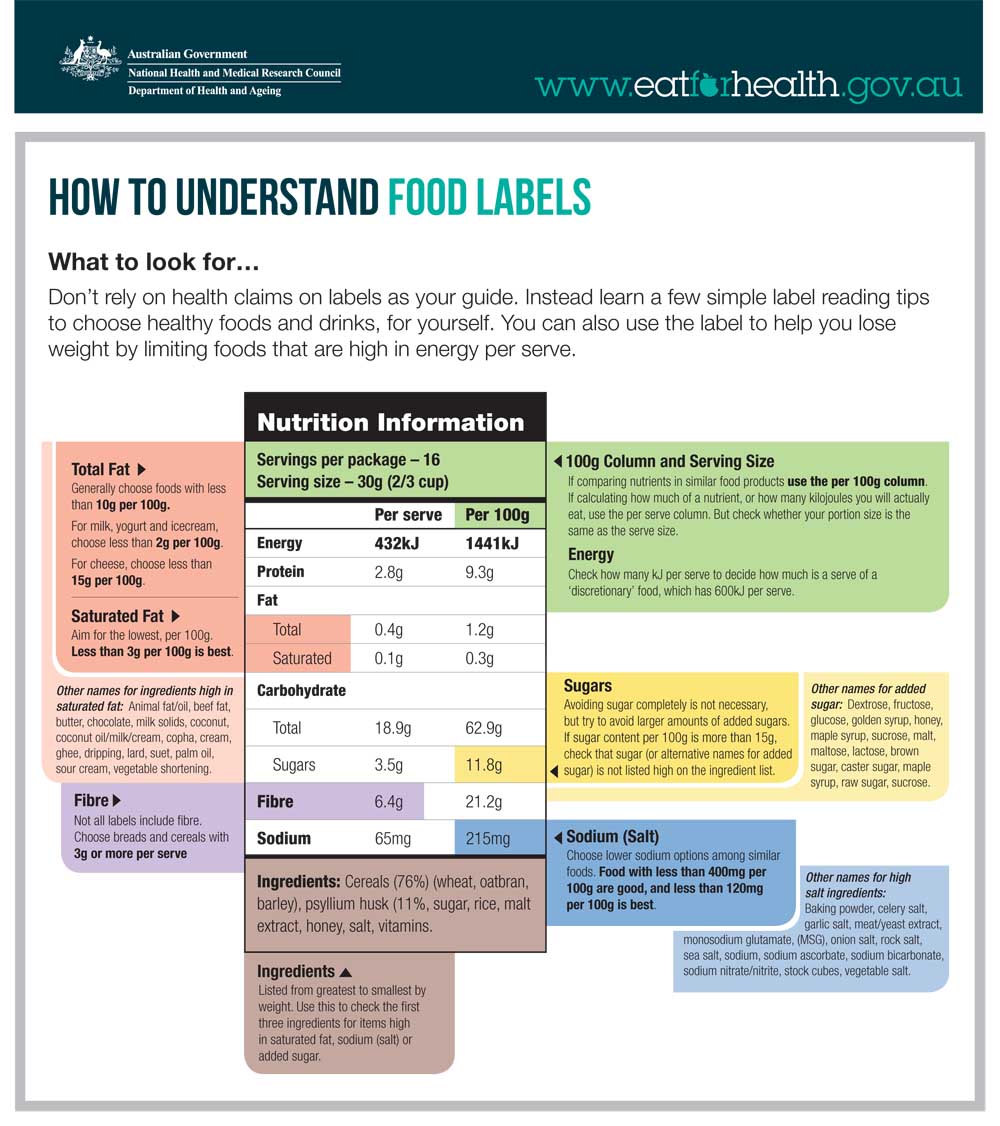 In 2007, the ghost pepper ranked as the the world's hottest chili pepper. With a Scoville heat rating of 1,041,427 SHU, it is about 400 times hotter than Tabasco sauce, about 200 times hotter than a jalapeño pepper, and about 6 times hotter than a habanero pepper.
Since 2007, the ghost chili has been supplanted from its prominent position as the world's spiciest pepper. First by the Infinity chili in 2011; followed by the Naga Viper, from the same region in India; then the Trinidad moruga scorpion in 2012; and finally the Carolina Reaper, which claimed the world record in 2013 with a Scoville score of 1,569,300. However, just because there are higher ranking peppers out there doesn't make it any less spicy!
The ghost pepper is an interspecific hybrid chili pepper, cultivated in the Northeast Indian states of Arunachal Pradesh, Assam, Nagaland and Manipur. An extremely variable plant, the ghost pepper produces a wide range of fruit sizes. Generally, a fully ripe ghost pepper measures in from 2.4 to 3.3 in long and 1.0 to 1.2 in wide. The peppers themselves are red, yellow, orange depending on their ripeness.
The ghost pepper's name is a literal translation from its Hindi name: Bhut Jolokia. Bhut in Hindi means "ghost" while Jolokia translates to pepper or chili. However, as Northeast India is very linguistically diverse part of the world, the ghost pepper has many different names including: ghost chili, Red Naga chili, Naga Bhut Jolokia, Bhoot Jolokia, and more.
Inhabitants of Assam, the India state famous for its tea plantations, refer to the ghost pepper as bih zôlôkia. In Assamese Bih means "poison" and zôlôkia means pepper, making the literal translation Poison Pepper, obviously referring to it's extreme spiciness.
Ingredients:  Yellow Bhut Jolokia, Capsicum, White Vinegar, Orange, Lemon, Lime, Salt, Sugar
Bhut Jolokia aka Ghost Chilli can rate from 700 000 to 1 000 000 SHU. (scoville heat units)  Carefully balanced with the acidity from citrus fruits to counteract the bitterness from the chilli. This sauce packs some great flavour as well as heat.
Gluten & dairy free. Vegan friendly.
Hand crafted small batch hot sauce made in Port Melbourne, Australia
Made using high quality natural ingredients with no added artificial colours, preservatives, sulphites, extracts or thickeners
Click here for video review