Description
Spicy Sanchez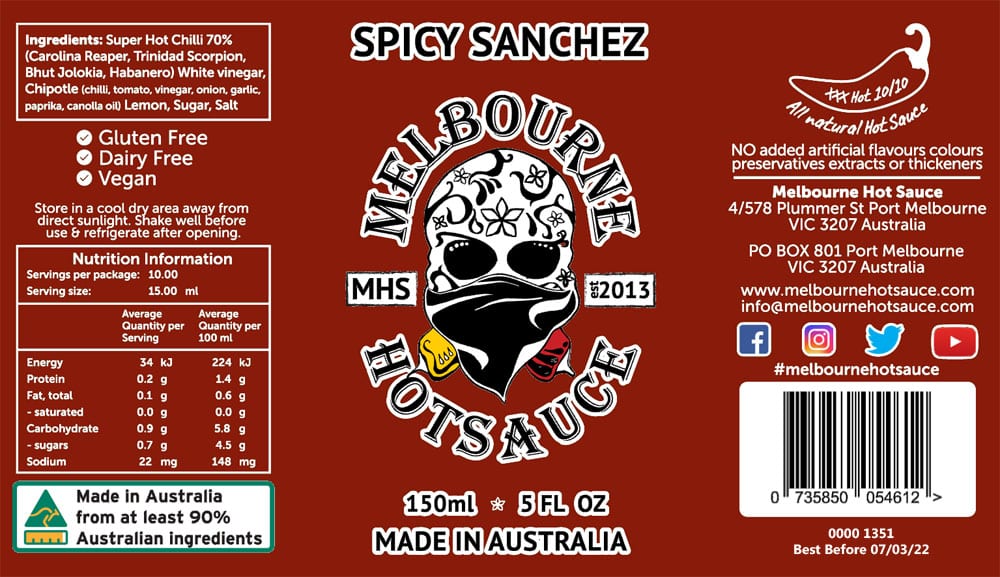 Provenance of Ingredients
Carolina Reaper: Bundaberg, Queensland
Trinidad Scorpion: Morisset, NSW
Bhut Jolokia: Morisset, NSW
Habanero: Bundaberg, Queensland
Chipotle: Mexico
White Vinegar: Heathwood, Queensland
Lemon: Mildura, Victoria
Sugar: Bundaberg, Queensland
Salt: Eyre Peninsula, South Australia

Gluten free
Dairy free
Low Fat content
Vegan friendly
Below is a basic guideline on how to understand food labels. All food products in Australia are governed by Food Standards Australia New Zealand
For a more comprehensive explanation of all food related information please check FSANZ website.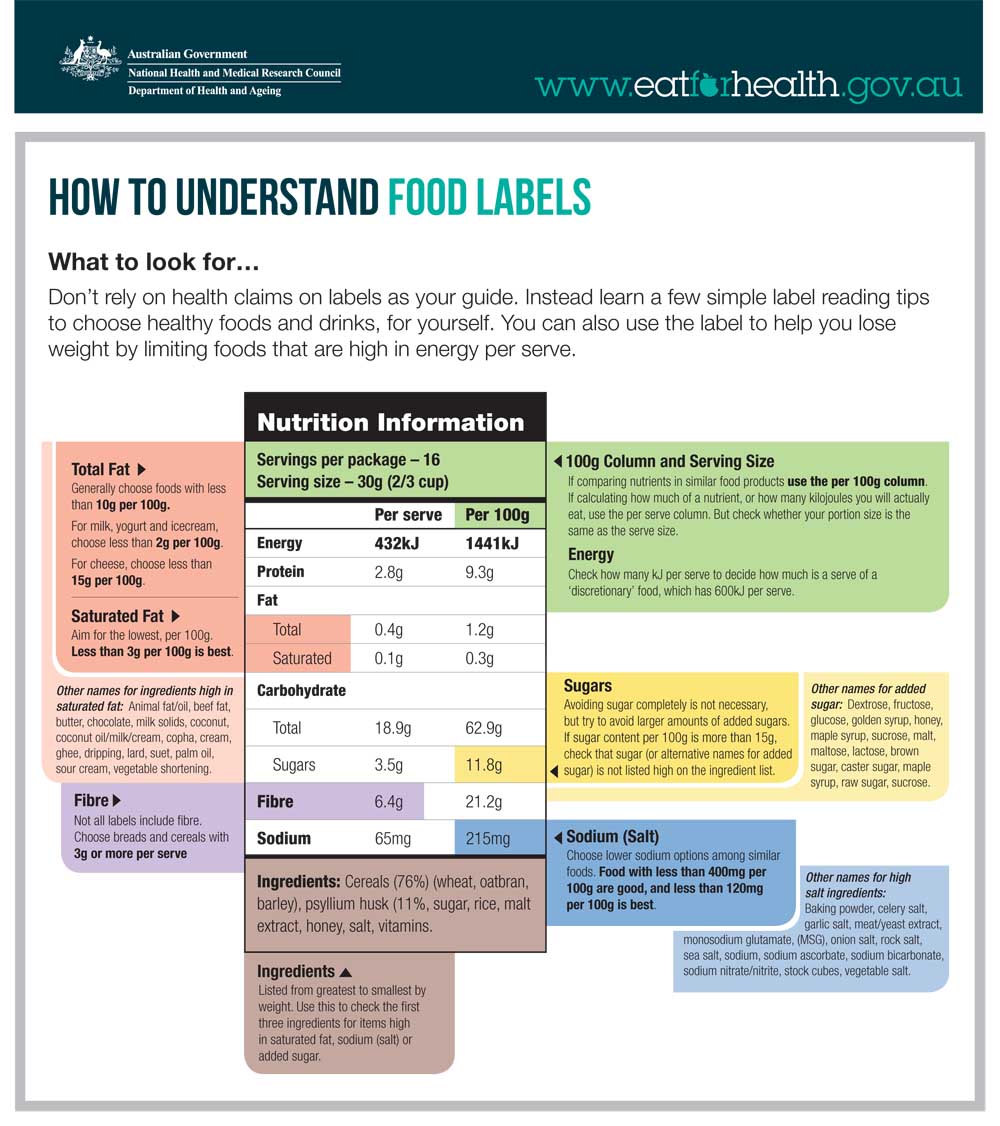 Spicy Sanchez 150ml xxx-hot heat level 10/10
Ingrdients: Carolina Reaper, Trinidad Scorpion, Bhut Jolokia, Habanero, Chipotle, White Vinegar, Lemon, Salt, Sugar
Featuring a mouth blistering mix of some of the worlds hottest chilli, this bad boy is not to be taken lightly!! Use with caution & at your own risk…By reading this statement you are hereby legally indemnifying Melbourne Hot Sauce for any & all incidents that may or may not occur from use. Enjoy!
Gluten & dairy free. Vegan friendly.
Hand crafted small batch hot sauce made in Port Melbourne, Australia
Made using high quality natural ingredients with no added artificial colours, preservatives, sulphites, extracts or thickeners
Click here for video review