Description
XXX Hot 6 pack | 6x 150ml
Back for a limited time our XXX-Hot pack includes our 2023 Melbourne Chilli eating championship Ltd edition sauce
All the hot ones! XXX Carolina Reaper, Trinidad Scorpion, Bhut Jolokia, Habanero

Sample pack includes one of each sauce from our  Hot 150ml range.
Host your own Hot Ones challenge at home!
Spicy Sanchez xxx-hot 10/10
Spiced Rum Reaper xxx-hot 10/10
Reaper Whisky BBQ xx-hot 9/10
Habanero Roja hot 7/10
Streets of Rage x hot 8/10
Habanero & Mango hot 6/10
Click on the individual links for full description & ingredients list.
click here for video reviews
**Some products may change from time to time due to the seasonal nature of fresh produce ingredients**
Reaper Whisky BBQ

1st place 2019 Texas Fiery Food Challenge
1st place 2018 Texas Fiery Food Challenge
2nd place 2019 International Scovie Awards
2nd place 2020 International Scovie Awards
3rd place 2018 New York Hot Sauce Expo
1st place 2018 Hot Pepper Awards USA
1st place 2020 Australia & NZ Mr Chilli Awards
1st place 2018 Australia & NZ Mr Chilli Awards
3rd place 2019 Australia & NZ Mr Chilli Awards
1st place 2017 Australia & NZ Mr Chilli Awards
Habanero Roja
1st place 2019 International Scovie Awards
Gold medal 2017 Australian Food Awards
Silver medal 2018 Australian Food Awards
Bronze Medal 2019 Australian Food Awards
1st place 2018 Australia & NZ Mr Chilli Awards
1st place 2017 Australia & NZ Mr Chilli Awards
2nd place 2016 Australia & NZ Mr Chilli Awards
Habanero & Mango
Silver Medal 2019 Australian Food Awards
2nd place 2018 Australia & NZ Mr Chilli Awards
Spicy Sanchez
1st place 2020 Australia & NZ Mr Chilli Awards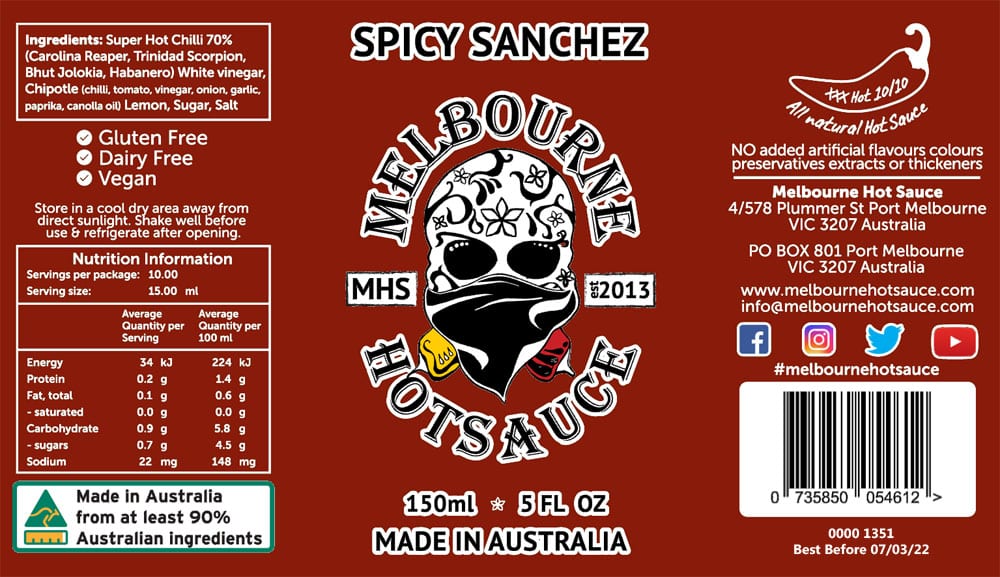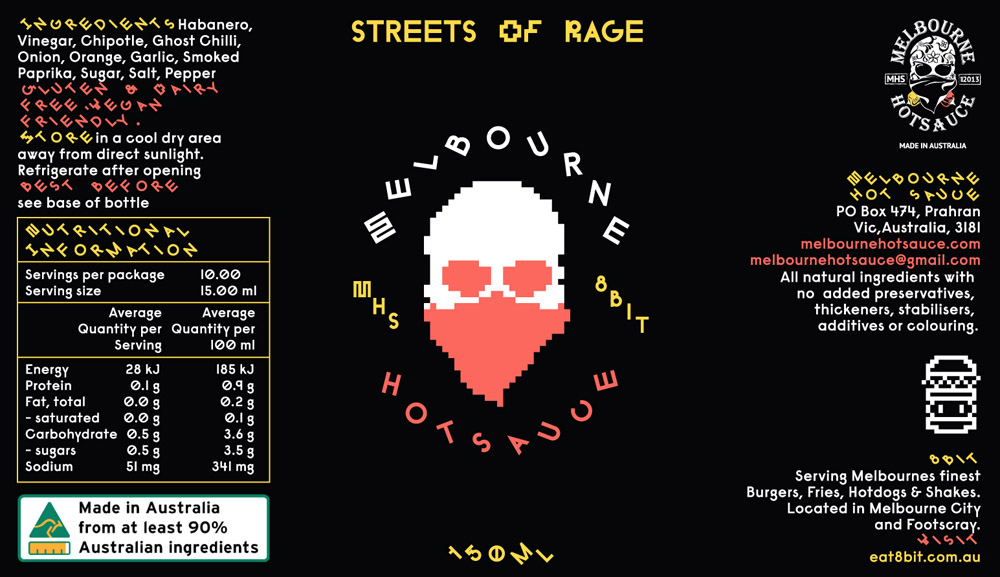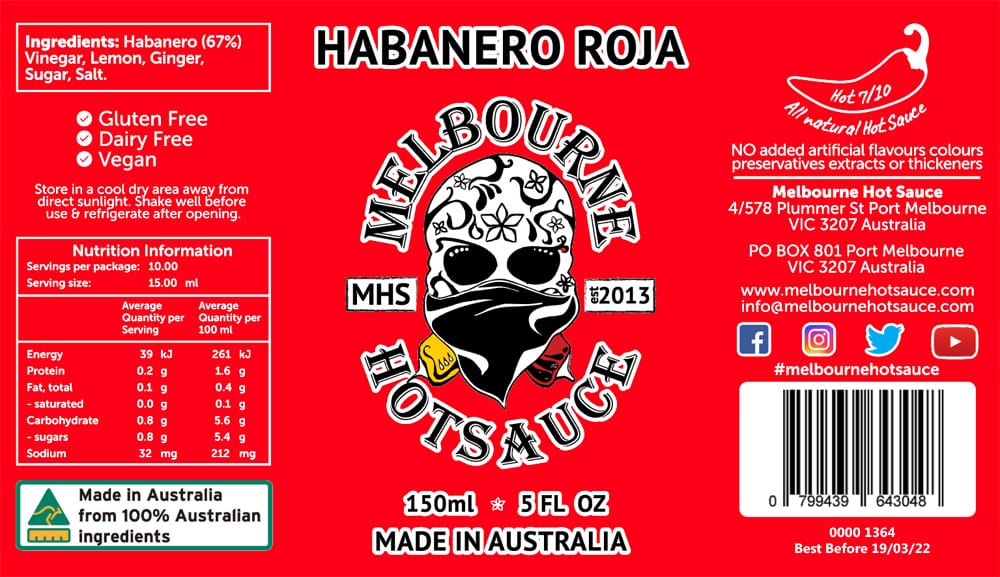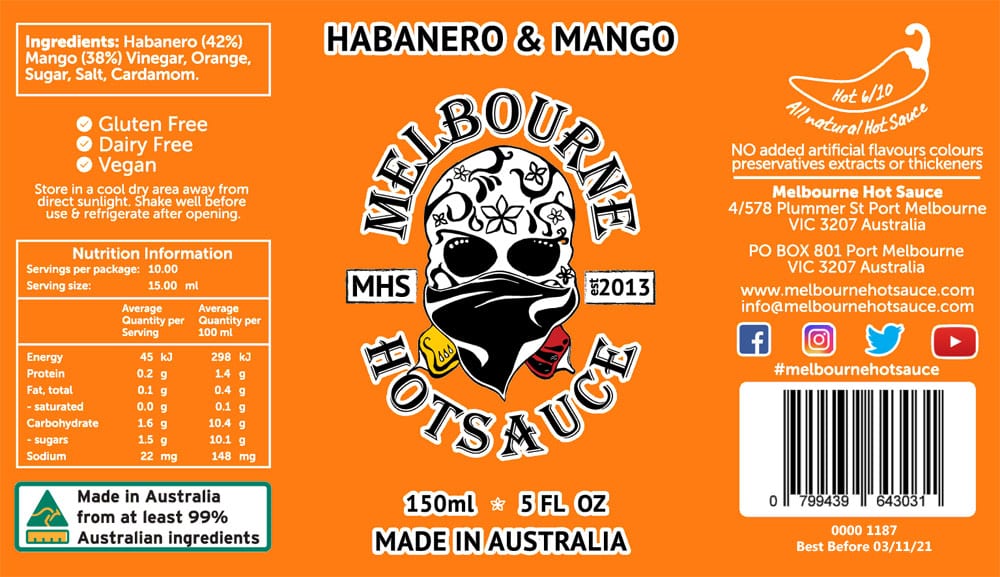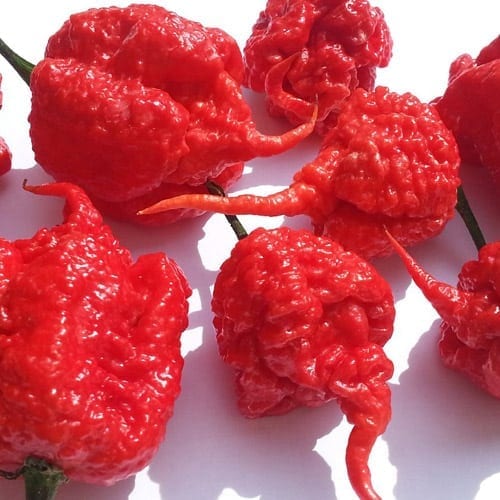 XXX Hot 6 pack